ABOUT US
Yardsharks Of Charleston is a locally owned and operated landscape business that has been proudly based in Mt. Pleasant, S.C. since 2002. We offer a variety of services ranging from landscape maintenance to home improvements. We are licensed and insured for both residential and commercial properties and service all of Charleston. We are very experienced and pride ourselves on being highly knowledgeable in our field and no job is too big or too small. Estimates are always free and discounts are always available for our valued customers. Please, like us on Facebook & make sure to check out our Google business profile. Here, you can find customer reviews, discover seasonal offers, print coupons, view an up-to-date gallery of our work & much more. 
HOME ADVISOR/ANGIS'LIST: AWARDS & CERTIFICATIONS
Yardsharks Of Charleston, is proud to be a certified contractor for Home Advisor/Angis' List. Since establishing ourselves, as one of their elite lawn care & landscaping service contractors in 2017, we have earned multiple awards & certifications. We encourage you to check out our Home Advisor/Angis' List profile. Here, you can read reviews from past customers, print coupons, discover seasonal offers and much, much more. Special discounts will also be given, to all of our Home Advisor/Angis' List customers, located in our hometown of Mt. Pleasant, SC. We would like to say, "Thank you", to Home Advisor & Angis' List and to all of our customers who have found us through their platform! 
EXPERTISE: AWARD WINNER 2021 & 2022
We would like to extend our gratitude to Expertise.Com for awarding YardSharks Of Charleston for providing the best lawn care services in Charleston, SC. Please check out the
Expertise.com
, to view this article and to learn about the extensive research they conducted, to determine us to be one the best lawn care & landscaping companies in Charleston, SC.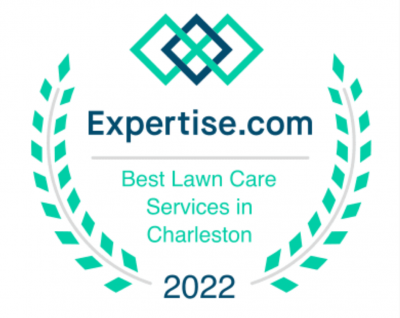 Expertise Award: Best Lawn Care Service in Charleston, SC